7 Fastest Growing Businesses In Nigeria

Economic development is what every nation seeks. This becomes truer when one considers the fact that even the advanced or more development nation continually make concerted efforts to keep improving their  economy and the overall material conditions of their people .As less developed economies (nations) of Africa, Asia and South America grapple with the harsh living conditions occasioned by their spiraling economy, there is now a realization that one of the sure ways of securing economic growth and creation of the much needed employment opportunities is through the encouragement of the establishment of small and medium scale industries.

It is on record that Small and Medium Scale Enterprises (SMSEs) constitute the pivot on which industrialization spins. These enterprises (SMEs) according to established statistics contribute over 60% of the Gross  Domestic Products of their nations while employing 70% of the total work force. This realization has made attention to shift to the establishment as well as encouragement of the growth and healthy development of these enterprises. In line with this, policy makers are making concerted efforts to encourage the development of entrepreneurial skills as a sure route to the growth of these enterprises. These have mainly been through many economic packages and programmes aimed at  stimulating the sector.

It is worthy to note here that these efforts to encourage SMEs have started yielding gains. Today, there are many SMEs in Nigeria experiencing exponential growth and increasingly expanding their tentacles within and even outside Nigeria. This article is on the seven (7) fastest growing businesses  in Nigeria. They are as follows:
Beloxxi Industries Limited
Beloxxi Industries Limited   takes the number place in the fastest growing business in Nigeria. This is due to the great success this company has recorded. Incorporated in1994 as a private company with head office in Oregon, Lagos State and factory in Ogun state, it first started with the importation of biscuits mainly from Asia. The company later in 2003, went into the manufacturing of biscuits as a response to the Federal government ban on biscuit importation. Beloxxi has an ultra-modern fully automated factory with a range of products that have turned to global brands like: cream cracker, mini-cracker, Duchess (cookies), Fine Tea (biscuit) and milky etc.
2. Interswitch Group
The second fastest growing business in Nigeria is interswitch. Interswitch itself is an intergrated payments and digital commerce platform company which was founded in 2002 in Nigeria and has its headquarters in Lagos State. The interswitch Group is currently Africa's number one integrated payment platform that has successfully spread its business tentacles all over the African continent. The company and her staff have won series of awards in recognition of the huge success and positive impact in the the industry. One of such awards is Outstanding Fintech/Payments Brand of the Year at the BrandCom Awards by Brand Communicator.
3. Channels Television
The third fastest growing company in Nigeria is Channels Television. Channels Television is a private Television in Nigeria which focuses mainly on news and current affairs within and outside Nigeria. Founded by John Momoh  and Sola Momoh in 1992, the television station started operations in 1995. Channels TV has grown to be a leading media house within Nigeria and around Africa. It has won several awards in recognition of its success and excellence in broadcasting.In Nigeria, it has won the best TV Station award for about thirteen (13) times.
4. Fan Milk PLC
Fan Milk PLC is the fourth fastest growing company in Nigeria. Founded in 1960, the company focuses on the manufacturing and distribution of dairy products-milk. Since its inception, the company has grown tremendously expanding its production and reach. Currently the company range of products include: FanYogo , FanChoco, FanIce. Its fruit-based products include FanDango and FanPop.
5. Chams PLC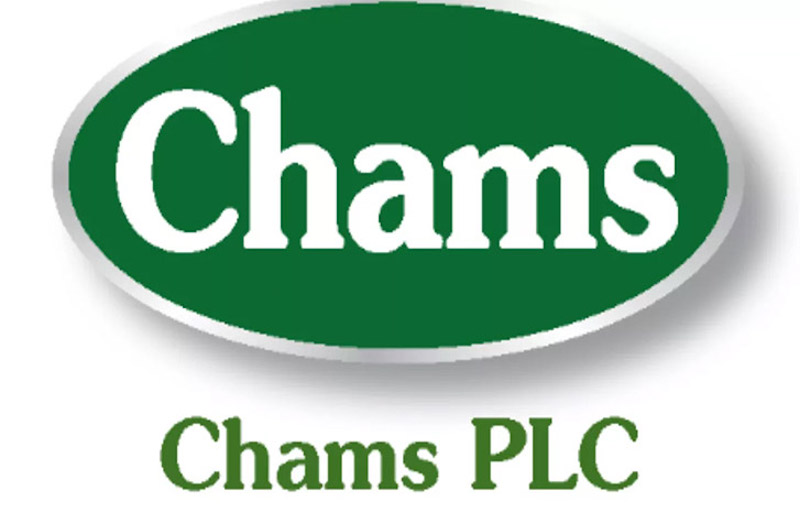 Chams PLC is the fifth fastest growing company in Nigeria. with its Headquarters in  Lagos, the company is into identity management, identity transaction system provider. Operations are broken down into three (3) segments viz: Identity Management and Solutions, Payment, Its Collections and Transactional System and ICT Training.
6. Mouka Limited
Mouka Limited comes in the number six position in the fastest growing company in Nigeria. This company is a great success story and a house hold name. Founded in 1972 by Raymond Murphy the company manufactures foam for making mattresses, furniture etc. Though started in Lagos State, it has branches currently in different parts of the country. The company has over 800 people in its employment with a very wide market reach made possible by its network of distributors. Mouka Limited operates a hi- tech modern production method courtesy of its ultra- modern state-of-the-art factory.
7. Jumia
The seventh fastest growing company in Nigeria is Jumia. Founded in 2012 by Sacha Poignonnec et al, in Lagos, Nigeria. Jumia is basically an online market place which is support by a logistics service for delivery of products .From its little beginning, the company now operates in many other African countries with its current headquarters in  Berlin, Germany. Jumia has over 5000 direct employees and more than 110,000 active sellers,