7 Courses that Can Give You Employment in the Oil and Gas Industry.

Many nations of the world, especially those of the underdeveloped countries are ravaged by unemployment. As their labour markets swell, courtesy of the ceaseless hurl of graduates by institutions without a corresponding provision of job opportunities, many less developed economies are set in endemic chaos. While these nations totter on the precipice, hunger and galloping poverty perpetuate misery. The efforts of government and major policy makers in addressing this hydra headed issue of unemployment have been grossly cosmetic thereby making only marginal impact. The bad news being that the ever growing phalanx of the unemployed constitute a great danger to the furtherance of society. This partly explains the high crime rates in most of these nations expressed in armed robbery, kidnapping, cybercrimes, swindling, all forms of violence and restiveness.

Except tangible efforts are made to address these burning economic issues we may not be able to avert the impending danger that steers in our faces. As government and other relevant policy makers strive to better the material conditions of their people, the individual citizen realizing that he/she has a role to play should likewise plug into opportunities that would better him/ her while increasing their chances of employment and career growth.

One surest route for good employment and even a burgeoning career is in the oil and gas industry. The oil and gas sector has been a life line in most of these nose-diving economies. It has to a great extent postponed the imminent crises that await many nations by sustaining them through revenue generation, employment creation and facilitating overall development. The good work conditions, lucrative packages and other entitlements employees enjoy in this sector have made it the toast of everyone who dreams of a better life. As the surge for the very limited placements in the oil industry persists by the teeming work force, the technicality and skills required by most of these jobs in the oil sector have streamlined the chances of getting these jobs to very few individuals.

The purpose of this write up therefore is to highlight seven (7) short courses that can secure you a job in the oil and gas sector of the economy.

The courses are as follows:
Oil and Gas Safety Management
Oil and Gas Safety Management System is one of the important available short courses to would facilitate a quick employment in the oil and gas industry. We all know the importance of safety in oil and gas operation. A certificate from an internationally recognized institute like Oiltrain gives you a good footing in getting your dream job in any oil and gas company within or outside Nigeria. The course content covers all you need to know about safety in working in oil and gas industry. It helps you to identify potential hazards in work areas, how to eliminate them as well as ensuring your safety and that of others.
2. Basic Drilling, Completion and Workover Operations
Basic Drilling, Completion and Workover Operations is another important course that places you at the Centre of oil and gas exploration and production. Training and obtaining a certification in this area of oil and gas operations from a recognized and duly registered institutes surly increases your chances for  placement in the industry. The course exposes you to the fundamentals of drilling and completion operations, including post-completion enhancement (Workover). The course allows trainees the privilege to visualize what happens down hole, find out what can be accomplished and learn how drilling and completion can alter reservoir performance.
3. Rigging And Slinging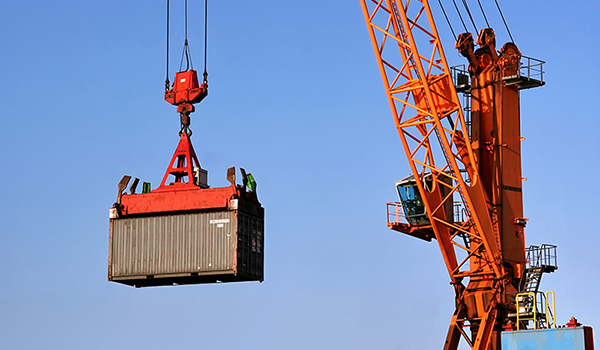 This is another sure course that gives you a placement in the ever competitive oil and gas industry. The training here is both theoretical and practical. Rigging and Slinging involves the lifting and movement of heavy materials using ropes, chains or a mechanical device. A training in this course from a recognized institute like Oiltrain with all the relevant certifications gives the opportunity to work as a Rigger/Slinger in any oil and gas company. Part of your job being the supervision of safe movement of heavy objects.
  4. Certificate in Onshore/Offshore Pipeline System
A certificate in Offshore/Onshore Pipeline System is another short course  that can easily secure you a job in oil and gas industry. The course covers pipeline designs, construction and routing. Under here, trainees are taught the basic standards and specifications to pipeline designs, maintenance and operations. It takes the trainee through everything about piping components like: flanges, bolting materials, valve, gaskets, fittings, etc.
5. Drilling Operations Training
This is another course that  can secure you a job in the oil and gas industry. The course centres on everything that has to do with well drilling operations .It focuses on major concepts like drilling, drilling rig components, drilling fluids etc. For more on this contact oiltrain.
6. Sand Blasting/ Painting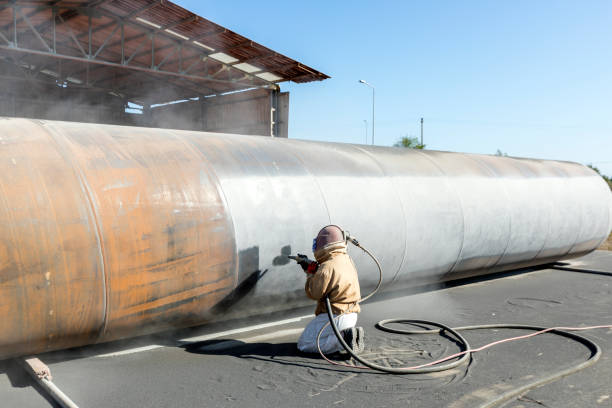 A certificate on sand blasting and Painting can secure you a job in oil and gas industry. Sand blasting is a process used to remove paints, rust and other residue from oxidation from material efficiently. Sandblasting system includes four basic components: the air source, the sandblasting cabinet, the dust collector, and the blasting media. A training from a recognized institute like oiltrain gives you an edge in securing a job.
7. Oil And Gas Exploration And Production Certificate
A certificate course on oil and gas exploration and production is another sure way of getting engaged in the industry. This course gives the trainee a background knowledge on everything about the formation of hydrocarbon. The course includes but not limited to exploration, geoscience, petroleum accumulation, exploration process, drilling etc.
CONCLUSION:
In conclusion, It is important to note that the above listed courses are not the only oil and gas related courses that can help in securing employment in the oil sector for there are so many other that were not listed here .It should also be noted that getting certificate in any of the courses above may not translate into automatic employment in the oil and gas sector.